Jonas Brothers Reveal Wildest Thing That Happened At Joe's Bachelor Party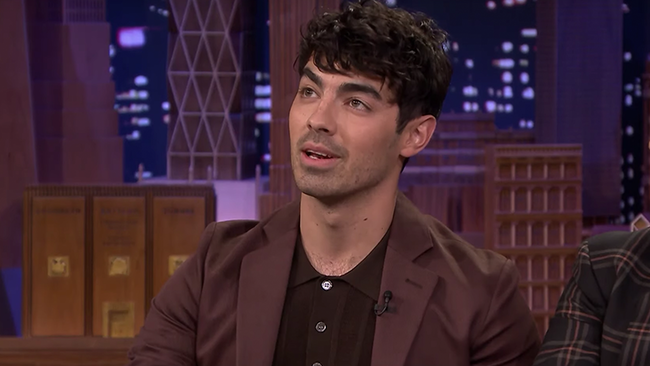 Joe Jonas and Sophie Turner are getting ready to tie the knot...again.
Even though the newlyweds already said "I do" in Las Vegas back in May, they're preparing for a bigger ceremony in France later this summer. One way they're preparing for their upcoming nuptials is by throwing some wild bachelor and bachelorette parties.
While Sophie is currently in Spain with BFF Maisie Williams for her bachelorette party, Joe already had his destination bachelor party in Ibiza. His brothers and bandmates, Nick Jonas and Kevin Jonas, were along for the ride, too. During an appearance on The Tonight Show Starring Jimmy Fallon, Nick and Kevin revealed just show wild the bachelor party got.
"We had the cops on the first night calling on us three times," Nick spilled. "Joe ripped off his shirt in a nightclub, proceeded to rip off two of his friends' shirts in the nightclub. He took the cardboard box for 1942, the tequila, and somehow cut it into a bandana so it just said 1942 across his forehead. He wore that on a boat all day long."
Joe wasn't the only one getting ripped on during the Know Your Bro segment. The brothers also told host Jimmy Fallon the worst thing Kevin did as a teenager, as well as what Nick thinks Joe and Kevin are most jealous of about him. You can watch the whole segment below: