Nipsey Hussle's Brother Reportedly Battling The Crips For His Slogan 'TMC'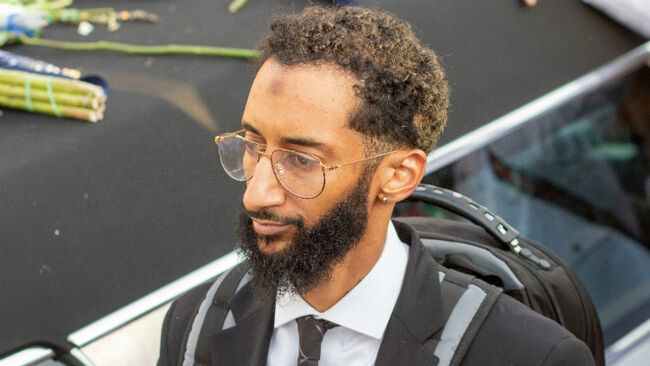 Nipsey Hussle's slogan, "The Marathon Continues," is up for grabs! The late rapper and activist's brother, Samiel "Blacc Sam" Asghedom, and his alleged gang, the Crips, are reportedly battling over who has the rights to its usage.
According to documents obtained by The Blast, Sam filed an application on May 28 to trademark "The Marathon Continues" for uses, including "entertainment services, music, and charitable activities and the doing of good deeds for others and the promotion of ethical and character values." However, the Crips also filed to trademark Nipsey's slogan through their holding company,12 days prior to Sam on May 16. Similarly to Same, the Crips claim to want to use "TMC" to promote charitable events in the community and focus on "gang intervention," The Blast reports.
While neither application mentions the other party, once U.S. Patent & Trademark officials notice the dual filings they will reportedly begin to investigate who actually has a right to profit off the "The Marathon Continues."
News of the competing trademarks comes weeks after TMZ reported that Nipsey's ex, Tanisha Foster, is reportedly planning to object the appointment of Samiel as head of Nipsey's estate, in an effort to ask that she be appointed administrator, which would give her access to the late rapper's millions.
Nipsey's fortune is estimated to be worth $2 million and under California law would be shared equally between his two children — Emani, 10, who he shared with Tanisha and Kross, 2, who he shared with his longtime girlfriend Lauren London.
As previously reported, Sam previously filed legal docs asking to be appointed as the administrator of his younger brother's estate, given that Nipsey passed without a will. A judge is set to rule on his request June 10, TMZ reports.
Photo: Getty Images